Multi-Axis Precision CNC Milling At Live Free Armory
Live Free Armory has a proven history of design, manufacturing, and production in the defense, aerospace, and medical industry using multi-axis milling. Our CNC engineers and design team utilize some of the most advanced manufacturing machinery and cutting-edge software to guarantee precision on even the most complex projects.
Read More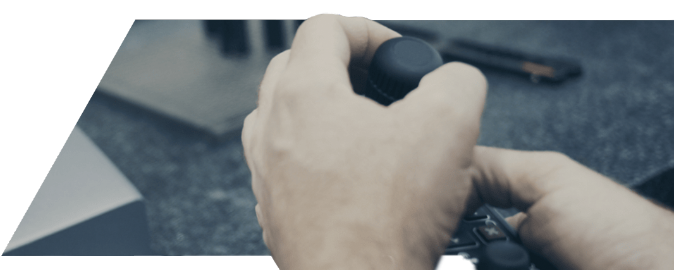 Quality Control Setup - We're Committed To Going Above And Beyond
Commitment to quality does not come cheap. Live Free Armory is committed to the absolute best quality equipment in the industry. This includes a Hexagon Global Chrome Coordinate Measuring Machine (CMM) that is currently the most accurate and fastest CMM in the state of Florida. With some of the most advanced quality technology paired with some of the best quality engineers in the country is just one of the reasons why Live Free Armory has an industry advantage and guarantees quality parts for our customers...
Read More

Wire EDM At Live Free Armory
Using a wire EDM is technically a stress-free machining process since no direct mechanical force is applied to the part. One of the advantages of using a wire EDM is that it can cut a tight radius while also providing excellent surface finish. Another advantage of using a wire EDM is that the process does not leave any burrs requiring a secondary process to clean it up. Wire EDMs allow for precision, intricacy, accurate internal cuts, and fine hole drilling. Live Free Armory uses only the most accurate medical grade EDM's in the industry...
Read More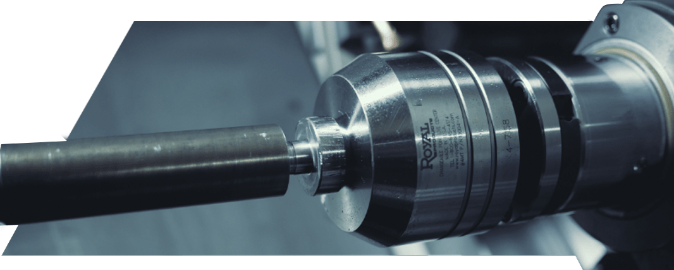 Live Free Armory Has CNC Lathe Mill-Turning
Turning is a machining process used to make cylindrical parts in which the cutting tool moves in a linear fashion while the workpiece rotates. Turning reduces the diameter of a workpiece to a specified dimension and produces a smooth part finish. Our sophisticated turning centers can also perform a variety of milling and drilling operations and incorporate the latest, most advanced turning technology. Turning operations are an integral part of Live Free Armory's capabilities...
Read More

Deburring and Finishing At Live Free Armory
Live Free Armory meets or exceeds industry standards for deburring and finishing. Surface roughness and edge quality play an important role in manufacturing. Deburring is used to remove the residue and imperfections remaining on a metal surface after the part has been machined. Removing the burrs ensures that the part meets exact product specifications, confirming a properly functional part and accurate tolerances. Live Free Armory places a high premium on deburring and finishing. We also use vibratory finishing machines that automate much of our deburring, finishing, and cleaning of parts...
Read More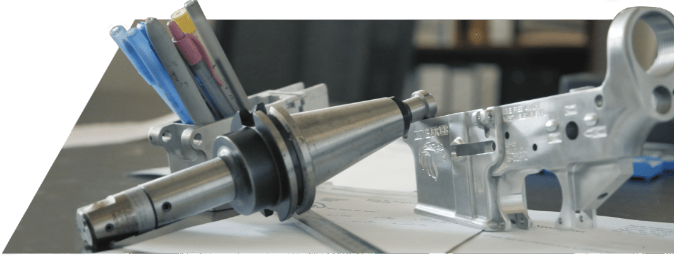 Engineering Services By A Diverse Team Of Experts
Live Free Armory is a prime example of a manufacturing company that puts American know-how and ingenuity to the test. We know that when it comes to manufacturing, efficiency is key. We use our previous experience to develop the best practices to help save our customers time and money.
Live Free Armory is a true one stop source that can transform a customer's idea into a functional part or assembly. It all starts with our engineering design team that develops the concept into a 3-D CAD (computer-aided design) model or technical drawings...
Read More

Laser Engraving To Customize Your Firearms
We use Galvo laser machines, which use high-speed, motor-driven mirrors to steer the laser beam through a lens. Depending on the position within the laser marking field, the beam impacts onto the material at a greater or lesser angle of inclination. The marking field size is defined by the deflection angle and the focal length of the optics. Since there are no movable parts (with the exception of the mirrors) the laser beam can be guided over the workpiece at extremely high speeds with high precision and repeatability, making them ideal when short cycle times and high-quality markings are required...
Read More